Well Day 3 was another roller coaster day and for the third day we lost out on the PP ( Place Pot ) by a single race, this time it was the first and cost us £400 ;-/...nay mind on the flip side for the third day running our
NAP WON
and this time at a very nice 6.40 and my NB ( Next Best )
DYNASTE
also stole a march to win well @ 4.13 and for the Hat Trick i had both in Trebles with Annie Power ( 2nd ) and Big Bucks ( 5th and now retired )...so luck is both good and bad this day.
Ballynagour
for me possibly put in the performance of the week with a staggeringly easy win off a ferocious pace in the Byrne and our Favourite Nina Carberry just failed to catch Spring Heeled in the finale ( nice pic btw Ross Hewitt ) .
Day 4 offers up pretty much the same tale of excitement as we smash into the end of the week with the Triumph Hurdle and the eagerly awaited Gold Cup so without further ado lets see if we can hit 4 from 4 on the NAPS....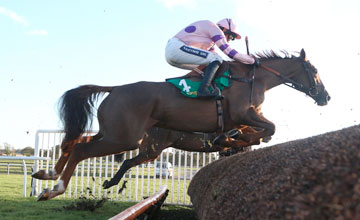 And for those of you that are new to betting , dont understand all the lingo or want to understand more then Visit my friend at Tip Time ( click on the logo ) this is his Face book page and carries links to his website as well as offering on the spot advice and tips.
JCB Triumph Hurdle (Juvenile Grade 1)
..A tough start and a race im not over keen on , this is also a grave yard for favourites as many winners of this have been big double figure odds ( Countrywide Flame > 2011 @ 33/1 , Made in Japan > 2004 @ 20/1 and Spectroscope > 2003 @ 20/1 ) and todays Favourite Calipto has to be swerved on that basis alone..yes its not very scientific and as an argument for striking through doesnt hold much water but it still has to be done.
Will you lay this then i hear you ask ?..the answer to that question is no...the end..move along nothing to see here....So what will win?..well im not a soothsayer so i cant truthfully answer that but i can give you my idea of the winner....I will start by saying Pre Festival Henderson told me that the best Juvenile in his yard based on home work was
KENTUCKY HYDEN
and i do know that BG asked to again take the ride but has been " ordered " to ride Royal Irish Hussar , we all know this has some very average form but is improving and will be a lot better on this quicker ground and @ 30/1 + it is a very decent looking EW bet in a race where so many have chances.
Kentucky Hyden is still unexposed is worth another chance to prove he is as good on the race course as he is at home.
Of the others
Tiger Roll
looks interesting ,
Broughton
could be anything and
Pearl Castle
has done nothing really wrong however it is
RUTHERGLEN
that peaks my interest the most as he has smashed his opposition to bits in the four timer he has rattled up now i know the opposition is questionable at best and the field sizes small but he won with such authority that it is hard to ignore and at around 14/1 offers a great bet and a solid run for ones money.
~~~~~~~~~~~~~~~~~~~~~~~~~~
RACE CARD STAT SELECTIONS
>
WIN - PEARL CASTLE -
EW - RUTHERGLEN -
LONGSHOT - KENTUCKY HYDEN - 3rd @ 30.0
(
7.40 & a v nice Win for me )
~~~~~~~~~~~~~~~~~~~~~~~~~~
RESULT :
~~~~~~~~~~~~~~~~~~~~~~~~~~
Vincent O'Brien County Handicap Hurdle (Grade 3)
.This is not a race that i like or is one that appeals to me in any shape or form in fact i think i may take a sip of my own piss instead of watching this shite...Two races mixed into one ...Grade 3 28 runner Hcaps are a load of old bollocks...and a punters nightmare....Irish trainers have been responsible for six of the last seven winners of this ultra-competitive handicap and more than a quarter of this year's 28-strong field have travelled across the Irish Sea. Willie Mullins, who has produced Thousand Stars and Final Approach to win in the last four years, saddles three with the market and jockey bookings suggesting the lightly-raced
ARCTIC FIRE
is his best hope and he gets a tentative vote. His last two runs have been in Grade 1 company and he wasn't disgraced. Gordon Elliott's Flaxen Flare always seems to run well in these big handicaps and was an impressive winner of the Fred Winter 12 months ago while Edward Harty's Minella Foru and Thomas Foley's Never Enough Time arrive in form and will be prominent in the betting. Lac Fontana could prove the best of the home team as five-year-olds generally do well in this and, after a couple of near-misses last season, he's won twice over this course and distance this campaign. Lyvius could also figure if sharpened up by a pair of blinkers while Philip Hobbs has been bullish about the chances of betfair hurdle fourth Cheltenian, who is a former Champion Bumper winner and ran in last year's Supreme Novices'. Alaivan was sixth in the betfair while Strongpoint and Jumps Road both arrive off the back of recent wins, though the latter was undoubtedly lucky at Newbury and has a penalty to carry.
~~~~~~~~~~~~~~~~~~~~~~~~~~
RACE CARD STAT SELECTIONS
>
WIN - ARCTIC FIRE - 2nd @ 11.0
(
Hit 1.50
)
EW - RAINBOW PEAK -
LONGSHOT - STRONGPOINT -
~~~~~~~~~~~~~~~~~~~~~~~~~~
RESULT :
~~~~~~~~~~~~~~~~~~~~~~~~~~
Albert Bartlett Novices' Hurdle (Registered As The Spa Novices' Hurdle) (Grade 1)
..This is a lot classier as a race but no easier for the punter..20 runners , 3miles and a for Novices...fucking brilliant...not...
There are at least 8 in this race with stand out form chances and the other 12 have all earned the right to be here...that has whittled it down to..oh still 20...shit...
So we have BRIAR HILL a 2.7 Fav.....hands up who wants a piece of that pie in a race like this...." oh you do...yes you at the back with the fucking straight jacket on "...good luck with that you window licking freak...
Yes its won a Cheltenham Bumper , yes its unbeaten blah blah blah...in his last two races he has beat a total of 3 runners....hardly earth shattering...so i will just say right now my main bet is a LAY on this and if it wins i will just suck it up....
What will win..again...well i dont think the combined luck and clue breaking skills of the rinky dinky Pink Panther, DangerMouse and Columbo can help here...it will be a case of pot fucking luck....I do like the look of Moss Park from Emma Lavelle along with Captain Cutter from Henderson and Champagne West from Hobbs but in all honesty i could easily name another 6 or seven here and still may not have found the winner....
~~~~~~~~~~~~~~~~~~~~~~~~~~
RACE CARD STAT SELECTIONS
>
WIN - CAPTAIN CUTTER -
EW - MOSS PARK -
LONGSHOT - CHAMPAGNE WEST -
4th
** Todays MAX LAY on BRIARS HILL is another Good WIN , was going to make this my NAP for today but chose a back bet instead...will i end up regretting this ?? **
~~~~~~~~~~~~~~~~~~~~~~~~~~
RESULT :
~~~~~~~~~~~~~~~~~~~~~~~~~~
Betfred Cheltenham Gold Cup Chase (Grade 1)
..Finally a class race , a good size and some workable form.....I would absolutely love to see Teaforthree win but it would require a performance of lazerus strength that i feel may be just beyond him..oooh but it would be great...and @ 50/1 it could be worth risking a bit on the fap...
I have been told that it is highly unlikely that Trio D'alene will be winning as hes not thought quite good enough but has limited race options so is in regardless...
.LAST INSTALMENT looks a very promising Irish runner and this has the class required for a race like this but this is arguably the toughest looking field he has seen and he has yet to be tested around this unique track...if he handles it, if he likes the quicker ground he could win and i would be very surprised if he isnt in the front rank at the business end.
That said they will all have to be on top form to beat last years winner
BOBS WORTH
a five time course winner a three time Festival winner and a horse made out of erstwhile granite , this will be powering up the hill when others have cried enough and will make them all go , but this is still not my idea of the winner as i am a big
SILVINIACO CONTI
fan and this has returned as good as ever this year and this has the class to trouble Bobs Worth and its my opinion only that he would have Won this race last year but for making a stupid early mistake and then falling completely 3 out when challenging and was travelling very smoothly all the way round with not a bit of bother so if he can stay on his feet this time he will win...thats the risk you take with this fella..he jumps he wins..he fucks up and hes had it...
~~~~~~~~~~~~~~~~~~~~~~~~~~
RACE CARD STAT SELECTIONS > *
Shock Result as Both Silvi' and Bobs Worth traded at 1.50~ over the LAST and both ( looked like winning ) seemed to stop running up the hill and got passed by THREE others....Incredible finish and i am a bit shocked...
WIN - SILVINACO CONTI -
EW - BOBS WORTH -
LONGSHOT - TEAFORTHREE -
~~~~~~~~~~~~~~~~~~~~~~~~~~
RESULT :
~~~~~~~~~~~~~~~~~~~~~~~~~~
CGA Foxhunter Chase Challenge Cup
..
Oscar Delta
was desperately unlucky in this last year as he appeared to have the measure of defending champion Salsify when jinking on the run to the line and unseating Jane Mangan. He's been aimed at the race again and will be a threat to all with a clear round. Divine Intavention eventually finished second last year and hasn't done much wrong again this season while Doctor Kingsley was last of the four finishers in an eventful contest, though finished tailed off. Tammys Hill and On The Fringe are among Ireland's top hunter chasers and closely matched on the form book. Both go on the short-list and Made In Time should go well. Rebecca Curtis' charge won over 2m4f at Ludlow last time but was earlier put in his place by Pearlysteps over 3m on the same track. Alan Hill thinks
HARBOUR COURT
could be very smart but he was hampered and unseated his rider at the first at Kelso on his last start under Rules. He's had a confidence-booster between the flags since, however, and will enjoy the good ground better than most. He's also jumped safely around here in the past so gets the nod.
~~~~~~~~~~~~~~~~~~~~~~~~~~
RACE CARD STAT SELECTIONS >
WIN - HARBOUR COURT - NAP - 5th (
sorry guys...wrong one
)
EW - TAMMYS HILL - 1st @ 10.2
LONGSHOT - OSCAR DELTA -
~~~~~~~~~~~~~~~~~~~~~~~~~~
RESULT :
~~~~~~~~~~~~~~~~~~~~~~~~~~
Martin Pipe Conditional Jockeys' Handicap Hurdle
..Paul Nicholls saddled Salubrious to win this 12 months ago and has three entries this year. Top weight Virak and Urbain De Sivola would have preferred a softer surface so Caid Du Berlais may be the pick of his trio back over the smaller obstacles. He finished second in the Fred Winter at last year's Festival. David Pipe will be hoping Vieux Lion Rouge can complete a four-timer and give him a first win in the race named in honour of his father while Willie Mullins' Don Poli is lightly-raced and still improving, though looks to have his fair share of weight. All three of Nicky Henderson's runners won last time and Nico De Boinville, who has already had a winner at The Festival, partners the unexposed Full Shift and Philip Hobbs has a quartet of starters. We were impressed with the way
THE SKYFARMER
won over 2m over a shorter trip here in December. He shot up the weights as a result of that success but the heavy ground was a legitimate excuse at Ascot in January and he stays 2m4f. It may be significant that he was also declared for the more valuable County Hurdle at the four-day stage but tackles this instead under promising 3lb claimer James Best. Hobbs' Royal Regatta also has each-way claims and the consistent Dolatulo is worth a second look along with Junction Fourteen.
~~~~~~~~~~~~~~~~~~~~~~~~~~
RACE CARD STAT SELECTIONS >
WIN - FULL SHIFT -
EW - VIEUX LION ROUGE -
LONGSHOT - VIRAK -
~~~~~~~~~~~~~~~~~~~~~~~~~~
RESULT :
~~~~~~~~~~~~~~~~~~~~~~~~~~
Johnny Henderson Grand Annual Chase Challenge Cup
..The home team usually end the meeting on a high but the gambled-on Alderwood, who had won the County Hurdle 12 months earlier, took it last year for Thomas Mullins and previous course form can also be important. Oiseau de Nuit won the race in 2011 and beat Tanks For That at Aintree last spring. This is his time of year and he's come up against Sire De Grugy in his last three starts so will appreciate this easier task, though isn't getting any younger. McCoy will have to work hard to keep the enigmatic Mr Mole interested while Next Sensation is unlikely to be allowed an uncontested lead and is climbing the weights. Eastlake beat French Opera here in December but may also be too high in the weights now. His Excellency could go well if in the mood while a strong gallop would suit Astracad and Easter Meteor but the handicapper looks to have given
NED BUNTLINE
every chance off a mark of 138 and Noel Meade's novice can come out on top if his lack of experience doesn't prove too much of a disadvantage. Competitive Edge also catches the eye near the foot of the weights but they may go too quick for Dare Me.
~~~~~~~~~~~~~~~~~~~~~~~~~~
RACE CARD STAT SELECTIONS >
WIN - NED BUNTLINE - 2nd @ 8.75
EW - RAYA STAR -
LONGSHOT - FRENCH OPERA -
~~~~~~~~~~~~~~~~~~~~~~~~~~
RESULT :
~~~~~~~~~~~~~~~~~~~~~~~~~~
Im feeling shattered ..that will do for now...i may amend , add or alter some tmrw...then again i may not....ttfn x