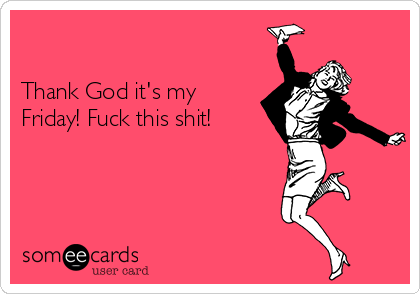 YAY..

.Finally the weekend is almost upon us ,

After a week on caped meetings thru Snow/Ice or debilitating Frost we have struggled thru on a fixed diet of AW racing that has barely kept us ticking over but the weekend offers much salvation and we have a very nice card at

NEWBURY

to get stuck into with plenty of class on show , some interesting booked rides and some tall reputations so i feel today we will make up for the quiet week by smashing this to bits...Bookies better take cover ;-)...

~~~~~~~~~~~~~~~

NEWBURY

~~~~~~~~~~~~~~~~~~

RACE 1 :

WIN -

CARDINAL WALTER

-

2nd @ 3.10

EW - RISK A FINE -

LONG - CLONACOOL -

SUMMARY : We start our day off with a Novice Hurdle instead of a bread n butter Juvenile but none the less it still looks a good race to get involved in. A decent enough field with at least 5 carrying some qualified form into the race and around 5 or 6 ( inc the form horses ) have what looks to be a very good chance of scoring. Bourevil will be looking to re-establish a glowing French reputation but would appear to need further and i would suggest that the breeding backs this up so is left alone today. RISK A FINE is a horse i like and hosed up lto by 15L from a 114 rated runner giving this a provo rating of 128p and will improve significantly from that and i am expecting a run in the mid to high 130's from this today which it will need in order to prevail but at likely tight odds is probably avoided for today however if i can achieve in excess of 5.2 then i will be having a go or dutching at the minimum. Clonacool is a very resilient and consistent type but looks exposed and has probably run as well as he can and will get beat by any of the top runners that can improve can run into a place but will need the race to fall into his lap to win.

Qewy

and Royal Vacation make up the fancied runners here but the i like for the Win is

CARDINAL WALTER

a nice 91 rated ex flat type that has Won the level and raced with success on all ground types and also Won quite tidily fto beating a 127 rated runner from the Ferguson yard quite easily ( 10L ) which means with natural improvement he is capable of a run into the low 140's although not gteed but is expected and certainly a run in the 130's which puts him bang in the chase regardless , this will be a very nice race imo and run at a proper pace with many a chance abound.


RESULT / NOTES :

QEWY

Won this in striking fashion and looks a real Cheltenham type, very classy and i was suitably impressed.

~~~~~~~~~~~~~~~~~~~~~~~~~~~~~~~~~~~~~~~~~~~~~~~~~~~~~~~

RACE 2 :

WIN - MILAN BOUND - ( EW NAP )

- 4th (

Farce of a race

)

EW - CLOSING CEREMONY -

NON RUNNER

LONG - MILANSBAR -

NON RUNNER SUMMARY : Our next race is a Handicap Hurdle and whilst not being one of my favoured races to punt in this looks wide open and very competitive which should give the punter a value edge as i think the books will be unbalanced in this race. CLOSING CEREMONY must have every chance in this although not that well treated his form alone gives him every opportunity to win and will not mind whatever the ground this multiple distance winner has been slowly going up the weight ladder but continues to run gallantly and wont need much luck to be put in the frame. Provo will be looking to get his career back on track and arrives with a big reputation but does have an awful lot to prove and is best watched today. Milansbar will again run its usual race and will be thereabouts however i feel another Milan runner will be winning and that is MILAN BOUND which is another from the JP/AP conveyor belt , this is from the yard that won this race last year and from a yard that is very much back in form after a while out in the cold this also got beat a Head lto by Closing Ceremony but will appreciate the slightly extra distance and more importantly is 11lb better off so a run to form and this is a no brainer.

RESULT / NOTES :

Bygones Sovereign ( 17.4 ) took off like a scalded cat gaining a quick 20L lead and for two circuits no other runner even bothered as he carried it on all the way to the line...ridiculous imo.

~~~~~~~~~~~~~~~~~~~~~~~~~~~~~~~~~~~~~~~~~~~~~~~~~~~~~~~

RACE 3 :

WIN -

TAQUIN DU SEUUIL

-

EW - CONEYGREE - 1st @ 2.89 ( ADV @ 4.90 )

LONG - N/A -

SUMMARY : The third race of the day and its a good un' with it being the DENMAN CHASE named after the wonderful Denman whose only crime was being around at the same time as Kauto Star.
This is a top tier Grade 2 race ( C1 ) worth almost £50k in total and yet still only attracts the 6 runners which is a great shame for the viewer and punter but at least all finishes get paid. Its a very tight betting heat with only Double Ross the one to be given the finger by the bookies as its trading at around 17/1 whilst the field are all around 4-5/1...that gives you an idea of how tight this is. All bar Double Ross are either Course Winners , Distance Winners or CD Winners all are weighted in a bunch and they are all of a similar ilk in both class and overall ability. Harry Topper won this last year albeit a very weak renewal thrashing a much under par Al Ferof ( small field again ) and it has pulled up in its two following races including its seasonal bow and i just dont fancy it even tho its probably had this as its nos 1 target for the season i think its rating is about 154 so for me its a few pounds too high to really be super competitive but is obviously not without ability its just not for me on this occasion. Unioniste is hard to predict but is held comfortably by Harry Topper on cold hard form if you look at the Charlie Hall at Wetherby and for me is discounted. HDO ( the williams runner ) imo is over rated at 162 and i dont think it has the class potential here but is a top of the range Handicapper so that leaves two and im going to dutch these as i feel they offer the better race and profit potential.

TAQUIN DU SEUIL & CONEYGREE

are both a little progressive and both have a little more to offer and both do have that little amount of class above the field to render them immune from attack , Coneygree is a tough but gutsy front runner that jumps for fun on almost any ground type and will prove a very tough nut to crack and TDS is a very sweet looking type that travels well and looks good but makes far too many jumping errors and this is what taints my bet slightly because i feel that with a clear round TDS could kill these but it just hasnt shown it can safely negotiate any fence without some drama and you need extra % built into your price to make this a worthwhile bet and in truth i think the current 5.70 is offering just enough juice to get involved and with Coneygree at 4.90 this looks a very fair Dutch bet but its not without its own set of risks.

RESULT / NOTES :

TDS ruined its chance with more jumping errors..but Coneygree ran superbly and had these well strung out and struggling a long way out..

~~~~~~~~~~~~~~~~~~~~~~~~~~~~~~~~~~~~~~~~~~~~~~~~~~~~~~~

RACE 4 :

WIN - SIRE DE GRUGY ( NAP ) - Unseated rider

EW - MR MOLE

(

Just in case we have a sprinter sacre moment i dont want the PP to fail

) -

1st @ 7.72

LONG - n/a

SUMMARY : Next up is another decent but small field race in the shape of the GAME SPIRIT which is a Grade 2 Hurdle ( C1 ) over 2m1f and its another tight affair with the field all looking potentially quite smart all arrive with some solid form in the bag and all bar Sire De Grugy have recent ( this season ) form to look upon. Upsilon Bleu and Karinga Dancer have all conditions against them and the reality is they just are not at this level so bar a major incident in the race neither of these will figure over the final 2f and are readily left out of the equation. Uxiandre has been pushed to one side by AP so that is left out ( not the only reason but that one alone will suffice ) . So that leaves just the two runners and it will be a battle of proven old guard form over the promising new regime with SIRE DE GRUGY taking on MR MOLE and for me i would say if ready and he should be then SIRE DE GRUGY Wins as he is by some way based on all known and current form the best 2m around and has the proverbial ton in hand against these and should win well before heading to the Festival in March , Mr Mole is a very very nice sort that has really clicked and got his act together of late however this is an opponent unlike anything he has yet to encounter as this is a world away from the Handicaps he has been in of late , yes they were good races but like i say ..a mile away from this and if SDG is in the mood they will all need their ripped arseholes tending to.

RESULT / NOTES : IMO SDG wins

this as he was still hard held when he went thru the top of the fence 3 out then galvanized and back into a 1L 2nd when he again made a complete horlicks of the next and unseated Jamie Moore,,,Mr Mole won in the end as he liked but i feel that had SDG jumped better then he would have Won.

..

~~~~~~~~~~~~~~~~~~~~~~~~~~~~~~~~~~~~~~~~~~~~~~~~~~~~~~~

RACE 5 :

WIN - FASCINO RUSTICO -

EW - BALLYBOLLEY -

LONG - JOLLYS CRACKED / ASO / LIGHTENTERTAINMENT -

SUMMARY : This next race although not the the grandest in stature is easily the days toughest and most competitive as we hold the BETFAIR HURDLE with an astonishing 24 runners and a field where at least two thirds hold a very good or significant chance...this is what they call a Doozy!!. In the last 10 years we have had Winners at 14/1 , 14/1 , 16/1 , 12/1 , 33/1 and 50/1 !!!! with only the very excellent My Tent or Yours and the equally useful Zarkander getting up for the fancied runners so unless there is a future star in here it may pay to look away from the top 5 or 6 in the betting. Sign of a Victory is a smart horse but is no MTOY and looks a bit of a flat track bully and in a race like this i cant see him getting his own way..at all and is easily dismissed. Pine Creek also wont be winning along with Vasco du Ronceray , Goodwood Mirage , Sleepy Haven , Cheltenien , Amore Alato , Wicklow Brave , Arzal , Bordoni , Swing Bowler , Forced Family Fun , Ebony Express and Violet Dancer. This leaves a more manageable field of 9.
1. CALIPTO -

4th

2. JOLLYS CRACKED - 3. ON TOUR - 4. LIGHTENTERTAINMENT - 5. BALGARRY - 6. ACTIVIAL -

3rd

7. ASO - 8. FASCINO RUSTICO - 9. BALLYBOLLEY -
Now if this was the field presented as the full line up it would make a much more manageable read although still uber competitive, Lightentertainment will get a bit from me as its the ride of Tom Cannon and everything he rides has a chance , Balgarry is a bit of an unknown and could be let in very lightly but the three ( my 3 ) against the field are

BALLYBOLLEY , JOLLYS CRACKED and FASCINO RUSTICO

with a slight preference for the latter as i was very very impressed with the ease that it blew away Zip Top lto and i think there is a good bit more to come from this promising and improving type.

RESULT / NOTES :

An attritional race with fallers abound and a great win for Violets Dancer a horse readily discounted by me as not good enough...wd the Moore stable.

~~~~~~~~~~~~~~~~~~~~~~~~~~~~~~~~~~~~~~~~~~~~~~~~~~~~~~~

RACE 6 :

WIN -

KINGS PALACE

-

1st @ 1.12

EW - N/A

LONG - N/A

SUMMARY : 3 Runner race and ..well..KINGS PALACE by probably 20L. RESULT / NOTES :

~~~~~~~~~~~~~~~~~~~~~~~~~~~~~~~~~~~~~~~~~~~~~~~~~~~~~~~

RACE 7 :

WIN - ALTIOR -

2nd

EW - FORTUNATE GEORGE -

LONG - SKY REWARD -

SUMMARY : And we round the card off with a super charged uber red hot NHF Bumper and there will be many a winner coming from this race i can assure you. ALTIOR will def be in the frame or thereabouts after making a good start at Market Rasen and the trainer knows how to ready one for these events and the 3.7 is not too bad a price but in truth none of this field can really be ruled out and John Ferguson must be really confident with the chances of Sky Reward to drop him into such a hot contest fto and Nicholls , Lavelle , King and Hobbs all have runners worth a look...fascinating race and one to savour. RESULT / NOTES :

~~~~~~~~~~~~~~~~~~~~~~~~~~~~~~~~~~~~~~~~~~~~~~~~~~~~~~~


It looks a great day , have fun..TTFN X