Yes the day is almost upon us the start of this glorious week where everyone comes out in their finery and the racing is off the highest caliber a week which is jam packed full of class and for any keen race goer or lover of horse racing this is a week not to be missed!!.
Of course this year there is no Frankel but we do have enough shining stars to make it a week to remember and for starters on day one we will get to see Europe's ( if not the worlds ) best one miler in action in Dawn Approach , we will also get to see the Dubai Derby winner Animal Kingdom and another Meydan winner in the shape of sprint king Shea Shea.....yes its all mouthwatering stuff!.
Here are my views and takes on the opening days races with selections and some bets i will be taking on...
ROYAL ASCOT ~ DAY 1 ~
RACE 1 :
Queen Anne Stakes (British Champions Series) (Group 1)
WIN - ANIMAL KINGDOM - ( NAP ) -
EW - ALJAMAAHEER -
2nd @ 11.0
LONG - SOVEREIGN DEBT -
____________________
SUMMARY : The opening race is a gloriously good race , the QUEEN ANNE stakes over 1m and is usually contested by a hot pot backed up by a field full of nearly horses and today is no different although i do feel that this is possibly the weakest looking Queen Anne for some years as most of these look no better than group 3 or even top quality H'cappers...with the obvious exception of ANIMAL KINGDOM a brute of a horse part owned by Sheikh Mohammed and Team Valour and this lto won the UAE Derby ( 1m2f ) in quite taking fashion and looks in a different orbit to these ability wise and i absolutely see no way that this loses today it will be simply too darn good , max lumpo from me to kick the week off.
____________________
RESULT :
Animal Kingdom could never go the pace and was beaten fair n square..disappointing but a great run from Aljamaaheer for 2nd.
___________________________________________________________
RACE 2 :
King's Stand Stakes
WIN - SHEA SHEA -
2nd @ 3.95
EW - KINGSGATE NATIVE -
LONG - RECKLESS ABANDON -
____________________
SUMMARY : A very tough sprint ( traditionally so ) and is won by a mixture of favs and outsiders although the 2nd quarter looks the best place to be ( stats wise ) and this year we see a few potential stars line up against some old favourites.
Firstly let me highlight a horse whom for many a year i lauded about as the best sprinter since sliced bread only for it to continually frustrate, annoy and let down in equal measures and now at the ripe old age of 8 it decides it wants to start winning again and the horse in question is KINGSGATE NATIVE an exceptionally quick horse than can travel at a high cruise speed and then quicken again off a sprint pace to kill those front runners in the final 1f , i do love this horse and it now owes me nothing but if it is to win again today it will have to post possibly a career best and show the sort of consistency that has previously alluded him.
The one they all have to beat ( imo ) is SHEA SHEA an absolute rocket from South Africa and multiple winner at Meydan ( broke track records ) and easily accounted for top quality sprinter
Sole Power
and this is a sprinter right from the top drawer is another i will be having in big doubles/trebles.
And lets forget the Aussie star Shamexpress , the highly regarded Reckless Abandon and the yet to race this season Pearl Secret all to make this a cracker.
____________________
RESULT : She Shea ran well and easily beat those on his side but SOLE POWER racing on the near side got up in the shadow of the post to nail him , great race and well deserved win.
___________________________________________________________
St James's Palace Stakes
WIN - DAWN APPROACH - ( NB )
- 1st @ 2.39
EW - TORONADO -
2nd @ 7.41
____________________
SUMMARY : This is possibly the race i am most looking forward to see as i will get to see DAWN APPROACH re assert himself as Europes Nos 1 Miler after running like an out n out nutcase in the Derby this is his trip and ground and i will be both shocked and disappointed if this cant win today.
" IF " DA does throw in another shocker then the list of horses that can or will take advantage is pretty much spread throughout the field with the likes of Magician , Mars , Glory Awaits and the excellent TORONADO all chomping at the bit to take him on.
Dawn Approach last won in the 2000 Guineas in scintillating fashion and was until the Derby unbeaten and looked immense and really does look the " real deal ".
____________________
RESULT : Gritty finish as Dawn Approach holds on for a fantastic win well clear of the third with the excellent Toranado a nose back in 2nd!!.
___________________________________________________________
RACE 4 :
Coventry Stakes
WIN - THUNDER STRIKE - 4th
EW - STUBBS - 6th
LONG - PARBOLD -
2nd @ 16.6
____________________
SUMMARY : This is traditionally one of the toughest races not only for the day but the meeting, 16 runners over 6f for 2 year olds...tough going and thats compounded by having so many with a cracking chance and coming into this with solid form.
Richard Hannon does well historically in this race and come here with 3 contenders and although stable jockey Hughes takes the ride on CHAMPIONSHIP you cannot rule out the other two as they both have outstanding claims more so with THUNDER STRIKE who i have down as easily the quickest of the trio and a horse with speed to burn ( 3 wins from 3 ) and is possibly my overall selection.
The all powerful Aiden o'Brien comes with three STUBBS , War Command and Sir John Hawkins with the former looking the strongest after posting a very good time and comes here in solid winning form and will have a say in the final outcome and let not forget the highly regarded PARBOLD and a host of others that could get into this , will be another great race and another must see.
____________________
RESULT : Fantastic run from WAR COMMAND who absolutely destroyed these and has to be followed.
___________________________________________________________
RACE 5 :
Ascot Stakes (Handicap)
WIN - TIGER CLIFF -
2nd @ 5.81
EW - LIEUTENANT MILLER -
3rd @ 9.23
LONG - HOMERIC -
____________________
SUMMARY : This is a tough stamina test over 2m4f and not many can race at pace over this specialist marathon trip but TIGER CLIFF racing for Lady Cecil looks to be the best starting point as this has raced with a good degree of success over 1m6f running strong at the end of each race and i feel this could be a blot and at the likely odds im happy to have a good EW go at this.
Elsewhere we have HOMERIC and LIEUTENANT MILLER both of whom should run solid races in a race that looks stupendously wide open.
____________________
RESULT : Tiger Cliff got a poor ride here and for me with a better run would have won.
___________________________________________________________
RACE 6 :
Windsor Castle Stakes
WIN - ANTICIPATED -
3rd @ 5.95
EW - SUPPLICANT -
2nd @ 22.40
LONG - OGERMEISTER -
____________________
SUMMARY : Now to round the day off we have a ludicrously tough 28 runner sprint over 5f for 2 yr olds.....that whole sentence should have backers running for the hills as this is one for the magic pin only.
____________________
RESULT : Good result to round the day off as i hit the placepot with 8 Lines ( 25p ) = £2 @ £564.00 =

£1128.00

BOOOOOOOOOOOOOOOM
___________________________________________________________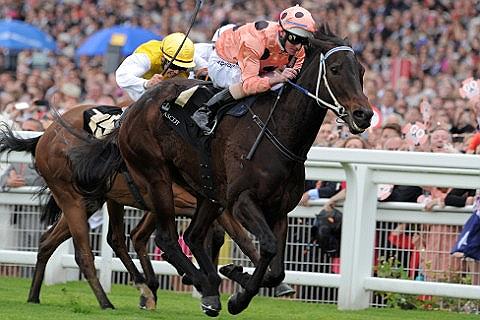 Who is this ?? ;)