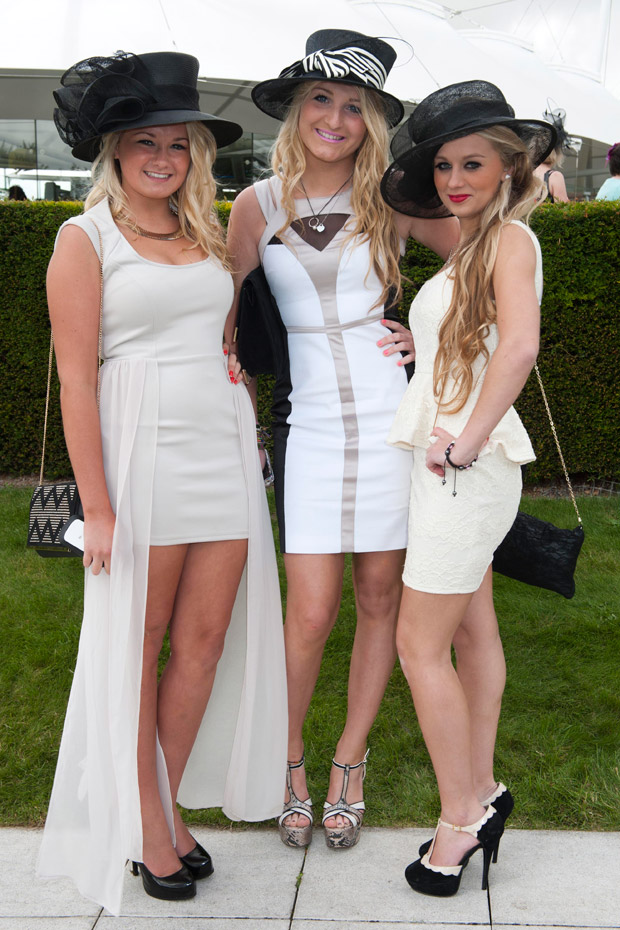 Yes folks its that time of year its Glorious Goodwood and its one of my favourite times of the year although after the recent downpours im questioning just how glorious it actually is going to be.....but lets hope the sun returns long enough for us to enjoy this spectacle of racing with plenty of Group action to get stuck into.
Now looking at Day 1 im thinking its gonna be a tough week as some of these events look rather tasty which i guess is to be expected.
The first race for me to seriously look at is the Molecomb Stakes and although only a GP3 it does fall within my periscope view as its during the week that is GG , This is a sizzling race over 5f for the young uns in which rather predictably Hannon has had a good go at every year with 3 recent winners including 1st/2nd last year and this year once again he looks to have nailed it.
This race is rarely Won by anything better than a GP3 type but i have a feeling this year we could see that change as likely hot fav
BEACON
looks a class apart , Mukhmal a horse that went off 4/1 2nd Fav for the Norfolk Stakes ran ok to grab 6th spot and was only beaten 1 & 1/4L by Hot Fav The Great War ( 5th ) then ran in a 4 runner race nto as the 15/8F and was duly slammed 4L by Beacon giving the form profile a rock steady look but the 1.85 it currently is comes plenty short enough already and offers little unless your a big hitter but unfortunately i can offer no alternatives as this looks a ready made group 1 horse and really should rip this lot a new un'.
Bet :
WIN on BEACON
is the only serious bet as this will take a world of beating and it will need a run of around 110 to get in front and that gives most of the field around 20lb to find.....if this was a hcap and they were racing off level weights this would be deemed a technical K.O before the gates opened...should be a rout
.
Result
-3rd ;-(.
.."
Was a very poor and over confident ride but i think he just wasnt quick enough on the day..he was fairly hard at it 3f out just to stay the pace and although he quickened up inside the final 1f i still am not sure he would have won...the first two have both improved significantly since their last runs and both are speed balls , right result in my eyes
" .
Full Result
1

st

(2)
2
9-1
3/1
Made virtually all, hard pressed when ridden inside final furlong, held on well towards finish opened 10/3 £5250-£1500 £3500-£1000 £2100-£600 £1750-£500 £1400-£400 £1667-£500
2

nd

(1)
½
2
9-1
10/1
Went right start, soon in touch, hung right virtually throughout on outside, ridden and effort over 1f out, every chance inside final furlong, kept on, just held towards finish opened 12/1
3

rd

(4)
hd
2
9-1
10/11f
Tracked leaders, switched right inside final 2f, effort when not clear run 1f out, soon switched outside and ridden, ran on to press front pair final 100 yards, just held £7000-£7000 £2000-£2000 £1000-£1000(x2) £500-£500(x3) £2000-£2200(x2) £1364-£1500 £1000-£1100(x2) £636-£700 £500-£550(x3) £1000-£1200(x2)
~~~~~~~~~~~~~~~~~~~~~~~~~
Next Up is the
GP2 Lennox Stakes
over 7f for 3 + yrs and this is a decent enough renewal although it does feel like a glossed up Hcap in truth but has been won by some smart types in the past with the scores about level between 3 yr olds and their older brothers...6 apiece over the last 12 years so nothing to gain from that ( and 2 apiece from the last 4 years ) .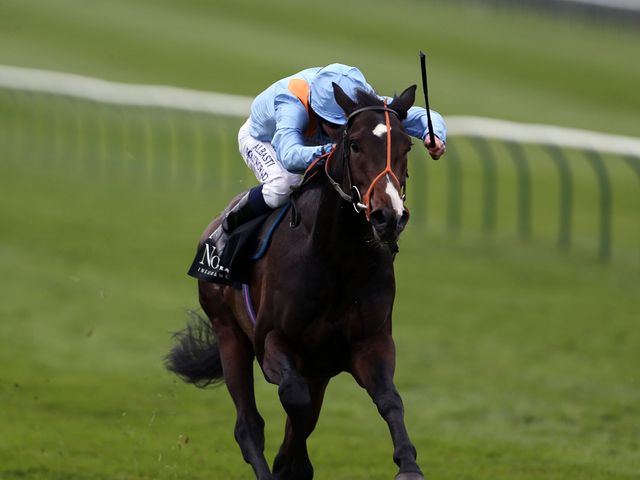 Toormore is reported to be "back to his best" as he aims to bounce back to form in the bet365 Lennox Stakes at Glorious Goodwood on Tuesday.
Richard Hannon's colt ended an unbeaten juvenile season as champion two-year-old after clinching Group One glory in the National Stakes at the Curragh and he looked every inch a Classic contender when making a winning return in Newmarket's Craven Stakes in mid-April.
However, he could finish only seventh in the 2000 Guineas and was similarly disappointing when sixth in the St James's Palace Stakes at Royal Ascot.
Toormore has his sights lowered for Tuesday's seven-furlong Group Two and Tim Palin, racing manager for owners Middleham Park Racing, has been told to expect a big improvement on the Sussex Downs.
Palin said: "The reports are he's back to his best. He's moved from Everleigh to Herridge and the words of Richard Hannon snr last were 'You'll see a different Toormore at Glorious Goodwood'. He looks a million dollars.
"He obviously won the Craven and we don't really know what happened for the next three months. Nothing really came to light, but he lost weight, he was dull in his coat and wasn't working as well as he can.
"We ran him in the Guineas and then the vibes weren't great going into Royal Ascot, but there is only one St James's Palace and we gave it a go. Maybe we shouldn't have run him.
"He doesn't carry his Group One penalty tomorrow as it's past the cut-off point now and he's a course and distance winner having won the Vintage Stakes last year, so he's going back to the scene of the crime.
"He won his Group One over seven furlongs and you could argue he might be even better over that trip than he is at a mile.
"The Hannon horses are always in peak condition at this time of year, he's drawn OK and I like the 7lb weight-for-age allowance. There really aren't any negatives.
..
And there you have it in a nutshell.
.TOORMORE
and although his last run was a bit disappointing over 1m ( where he led or was in front rank for the first 7f ) i doubt if many or any of these could get to within 6L of Kingman who really is quite remarkable.
But again its another Fav but at least there is some meat on the Bones at 2.92 and although its nice to get a big priced selection running for you and have that dreamy 20/1 winner in most scenarios we would all just be happy getting the winner regardless and i back from stone cold facts not sentiment and the facts are that Toormore is the best horse in this race and if this was run as his 2nd of the season after he won the craven you would be lucky to get anything better than 10/11....its only that " is he / will he " factor that is bloating the prices as the bookies will be keen to pull in a load of coin on the others , yes you can make a case for laying or backing against it but you will need more luck than any form of judgement to come out successful and it you want to make money consistently then you have to follow facts and stop dreaming of the lottery type L15 you expect to win every Saturday ( although there is nothing wrong with a wee punt for fun )...
BET : Win on TOORMORE.
..Best horse again should Win. <
Result -
2nd (
Beaten a Neck
)
,
Another poor ride but there is no denying the fact that Toormore is not the horse we all thought , beaten fair n Square by old hand Es Que Love in a slowish time..poor race with very average horses...Well theres always tmrw....;(..
Full Result
1

st

(5)
5
9-3
7/1
Tracked leading pair, switched left to challenge over 1f out, led narrowly inside final furlong, ridden and stayed on well final 100 yards opened 8/1 £4000-£500
2

nd

(6)
nk
3
8-10
5/6f
Tracked leader, driven to lead 2f out, ridden 1f out, headed narrowly inside final furlong, kept on, just held opened 10/11 £5000-£5000 £4000-£4000 £3000-£3000 £1000-£1000(x4) £2000-£2200 £1000-£1100(x2) £700-£770 £2000-£2400
3

rd

(4)
½
3
8-10
25/1
Not much room start, held up in rear, driven 2f out, ridden and headway on outside over 1f out, ran on inside final furlong, chased leading pair final 50 yards, just held
~~~~~~~~~~~~~~~~~~~~~~~~~~~~~
And thats it for the Tuesday card as the rest form some tricky looking Hcaps...however we can now move onto what looks a smashing Wednesday with a couple of absolute crackers lying in wait....
Goodwood Racecourse
A straight six furlongs with a triangular loop on one side provides a variety of courses with the possibility of re-entering just above or below the five furlong gate. The cup course of about two and a half miles starts on a chute adjacent to the five furlong track, and running the reverse way of the course, turns left after about four furlongs and returns to the straight five furlong run in by the top bend. the Old Mile and seven furlong courses start on the Cup course and join the five furlong course on the lower bend. The five and six furlong (Stewards Cup) courses are perfectly straight, the first furlong of the latter being uphill and then slightly undulating to the finish. The sharp bends and downhill gradients suit the handy, well balanced neat actioned sort over middle distances, and are against the big long striding horse.
Draw bias:
The draw bias on the straight course is sometimes hard to predict, but more often than not the far side (low numbers) is the place to be. It s generally a disadvantage to be stranded down the middle. On the round course, expecially over trips of seven furlongs to a mile, low numbers are strongly favoured. High drawn horses struggle to get an early position for the turn into the home straight and can find themselves in difficulties.
So Wednesday it is now where we look and the first race on the Weds to whet my appetite is the Gordon Stakes over 1m4f for the 3 yr olds and it looks a decent race this with the whole field looking like " almost or nearly " horses and with little market info to work on its a guessing game , if there was a class horse here it would clean up and for a £45k 1st prize im surprised at the lack of support however i digress there isnt so now we have a field where any can win so i guess its time to get the value boots on.
OBSERVATIONAL
comes into this the most interesting as this could quite easily have been coming into this unbeaten as it only lost its first two races by a Head and a Neck before winning the " Cocked Hat " Stakes over 1m3f in this grade , looks on the upgrade and has a heart to back up the engine , the Fav Snow Sky got well beaten in the King Edward VII stakes and although beaten by good sorts had little behind and is readily overlooked and i will be looking to Lay this if the price is right ( anything under 3.0 ) , Cloudscape will have its supporters but was soundly thrashed by Barley Mow and Observational had that same horse tidily tucked inside his pocket when winning the cocked hat and i see no way that form gets reversed , Ayrad just looks plain disappointing and will need to have its sights lowered although racing off 96 it has limited options , Scotland runs like it wants 2m or a fence or two in front of it so it looks like
Somewhat or Windshear will pose the biggest problems and either can win and certainly have the profiles to make their presence felt in what should be a decent race given the conditions.
Bet : MAX EW on Observational
as this is the horse with the scope and promise of more to come and i will be pretty shocked if its not in the shake up
.-
Result = Unplaced
,
Ran a great race for all but the last 1f at that stage it was tanking and looked a bridle job only when push come to shove it found nil off the bridle and waded backwards, im disappointed but it wasnt upto the task and was beaten fair n square.
Full Result
1

st

(7)
3
9-1
9/2
opened 4/1
2

nd

(8)
nk
3
9-1
13/2
opened 15/2
3

rd

(6)
hd
3
9-1
7/2
£4000-£1000 £2000-£500 £1200-£300 £7000-£2000(x2) £3500-£1000 £2800-£800(x2) £1400-£400(x2) £3600-£1080
~~~~~~~~~~~~~~~~~~
Next up is the racing highlight of the week as we hold the
SUSSEX STAKES
over 1m for 3 yr olds and over and race that has been Won by luminaries such as Toronado ( races again today ) the mighty FRANKEL ( Won this twice ) , Canford Cliffs , Henrythe navigator and going back to Giants Causeway..so the heritage is there for all to see and this year we will see two mighty giants do battle as old hand , CD winner and previous race winner Toronado takes on the might that is
KINGMAN
a horse to which i hold a very brightly shining candle and whom i think is the best miler in Europe if not the world and imo is not far off Frankel legendary status , yes that is how highly i regard this beast...a true star in every sense of the word , a wonderful traveller with a Ferrari for an Engine and a gearbox as slick as an F1 in fact i think even the diminutive Lewis Hamilton could steer this home as this arm chair of a ride is well within his compass , Kingman , Kingman, Kingman.....i expect this to be led up by Darwin and or War Command with Outstrip tacking along leaving Toronado and Kingman just waiting in the wings and as they have a bit of fun between them i will see both of these juggernauts come swinging along with probably just Kingman left on the bridle as Toronado tries to get first run but Kingman will have this and every other move covered and as Toronado pushes on and flattens expect to see Kingman come along side inside the final furlong and stride away as majestically as anything your likely to see with Toronado thinking " fuck this ".....Kingman is one of a rare breed a horse that can quicken off an already quickened pace...it has the extra gears that set it apart from the mere mortals of the racing and equine world.....a poor price ( 4/7 ) but it is money in the bank and this will not lose ...ever...Welcome to the Hall of Fame
KINGMAN.
BET : MAX WIN BET on KINGMAN..
....
Simply the greatest miler of his generation and as good as any in recent years
.
- 1st @ 1.50
......
BoooooooooooooM and Thank You...
.
~~~~~~~~~~~~~~~~~~~~~~~~~~~~~~~~~~~~~~~~
Avenue Du Monde in the Maiden this day i have been reliably informed is very smart indeed and may/may not win today but is one worth watching as it works like a star at home..got the yard salivating.
..
Be Back on Weds Night for the Thursday update and report on 2 or 3 good looking races...Enjoy the week ;-).