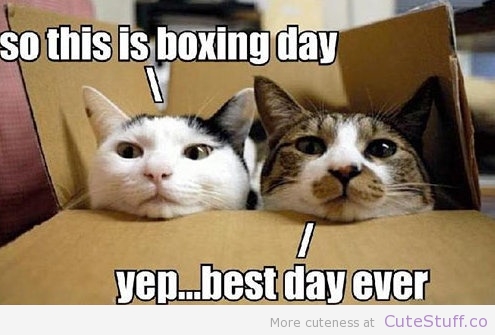 Afternoon Folks
,
Yes tiz the season to be jolly but can we fill our pockets with Lolly or will the quest prove to be just Folly?..
Kempton
has long been the Nos 1 Christmas Venue on a day which sees a ton of racing around the UK and beyond and this year is no different as we look forward to what appears to be a cracking card and i will now take an early peek thru as im not sure how i will be fixed for time come the big day....and it will keep me awake as im suffering after a massive 12 hour session round York Yesterday....;-)()()()
So we start the day off
with a nice looking small field Novice Hurdle with some very promising types a debutante and some solid looking winning form and the curious selection of Barry G to ride decent flat recruit Zip Top instead of his Gaffers Bringhomeminty and one would have to presume that the reports have been very generous as the three proper types it has to beat look very smart indeed.
Arzal
made all over CD to beat the very very highly rated West Wizard lto and will surely be making this a proper test and if given enough rope its possible he could have them strung out and legless.....
Sempre Medici is here from the mighty Mullins yard and has to be respected but has a lot of improving to do and will have to have come on significantly from ts opening run to get really competitive thats not to say it cant or wont but it will need to be a 140+ runner to not only win here but to also cement his position in the Cheltenham market...not without a chance but has the most to prove from the winning trio.
JOLLYALLAN
looks the likeliest winner as this has proven form which isnt far off Cheltenham class already having won real easy fto and then simply hosed up never off the bridle lto winning by 5L and that was heavily eased down and will be the call for me here plus its price will be juicier than i expect.
The real fly in the ointment or the Dark horse is Zip Top....i just dont know what to make of this and BG's choice of ride....could this really be THAT good ??....i might have to sneak a few squids on it as cover.
*
And another thing Hendo has won this race twice in the last 3 years with hot favs in River Maigue and Tetlami and i know for a fact he has much bigger guns than this in the yard including a few yet to run but he still relies on this...makes no sense as the yard reports have this as " not that special , decent engine but will struggle at the top "....i dont know what his ideas are....maybe he is seeing something we are not??.
...
WIN - JOLLYALLAN -
1st @ 2.26
EW - ARZAL -
RESULT :
~~~~~~~~~~~~~~~~~~~~~~~~~~~~~~~~~~~
Next up
is a decent looking Hcap Chase with a mixture of sorts but still some reliable types none the less and this is a tricky one as you would expect in these race conditions.
Course Winner River Maigue got turned over at 4/9 on his chasing bow here and must be avoided until he can prove his worth , nice horse but has answers to question.
Katgary is unexposed and tackles fences for the first time whilst also being upped in trip and although this son of Ballingarry has a touch of class it is asking quite a bit fto to win in this grade against some battle hardened types and is another to just get pushed onto the watch list...could surprise and win just not for me..no today at least
.
Stellar Notion
that comes here with bags of potential having shown up very well over a few races at 2m and i dont think the step up will pose any problems
whilst i do like the look of
THEATREBAR ( NR ) & GENEROUS RANSOM
both of these have shown to be resilient , consistent types who can jump well , like the ground and are distance winners and both tick all the boxes in a race where so many questions need to seek answers, i would suggest a Fap Dutch as the probet however a couple of EW's will also be a decent bet at the odds.
WIN - THEATRBAR -
NON RUNNER
-
Replaced with
STELLA NOTION - 1st @ 5.20
EW - GENEROUS RANSOM -
3rd @ 9.40
LONG - KATGARY -
RESULT :
~~~~~~~~~~~~~~~~~~~~~~~~~~~~~~~~~~~
3rd Race
on the Xmas card is an excellent looking
Feltham Novice Chase
with just 7 runners but a quality packed line up however this is all about
SAPHIR DU RHEU
and how good can this be. Tipped up fto on his chasing bow but hacked up when foot perfect lto and this could be a real top tier chaser i mean REALLY special but its still early days but that wont sway me as i am going to stick by it as its a very exciting type and this " if " foot perfect will be too good for these and i think the 2.22 is a damn good price in truth as i was thinking 1.90 - 2.0 so im getting a bit of xmas cheer with that with the only real challenge imo to come from the stable companion Virak who is a very promising type and could come good if SDR falls or fails.
WIN -
SAPHIR DU RHEU
- (
NAP
) -
Fell
EW - VIRAK - Unplaced
RESULT :
~~~~~~~~~~~~~~~~~~~~~~~~~~~~~~~~~~~
The 4th Race
today is an excellent looking
Xmas Hurdle
that has very much a Cheltenham feel about it with some very good horses lining up against the likely winner and obvious Fav
FAUGHEEN.
This is as yet unbeaten after 7 races with victories at Acsot and Cheltenham ( Baring Bingham ) and has never been really tested has such been the superiority delivered but this will be a test make no mistake as Purple Bay has returned better than ever and may finally start to deliver on the potential, Irving has a touch of class and Sign of a Victory is a solid yardstick and is a very very smart type in his own right and Faugheen will have to show all his class and Cheltenham credentials in order to win and for the 1.45 is just too short a price to be involved as i think 2.0 would be fairer in such a quality field so this will be a no bet for me in fact i think the bet i will have is a
PLACE LAY on IRVING
as i am just not convinced of its quality against the best and it may flatter then weaken once its chance has gone as im expecting Purple Bay to make this a searching test from the front.
WIN - FAUGHEEN - 1st @ 1.41
( Hosed up..very very exciting horse )
EW - SIGN OF VICTORY -
RESULT :
~~~~~~~~~~~~~~~~~~~~~~~~~~~~~~~~~~~
The 5th race
and its a Xmas Cracker,,,its the
..and this looks a superb renewal although
SILVINIACO CONTI
looks a standing dish in this having reversed form from its season bow and looks in tip top form to win this race for the 2nd time having won it last year as he holds many on form both literally and laterally and really is the one they all have to beat and at 3.60 is a pretty decent price in truth and should certainly be backed or dutched ( like me ).
Dynaste
looks next best at around 10/1 and is well worth involving in your bet selections as this comes here with every chance although in truth is a horse that has slightly disappointed on more than one occasion and really should have gone to the very top but is subject to what can only be described as bouts of moodiness...but if he turns up fully focused then he is a real force but you have to accept that with his genius comes madness.
Champagne Fever is the " up n comer " and has to prove he is the real deal in this grade whilst Cue Card will make them all go from the front and Al Ferof will no doubt spend most of the race looking like Arkle before again pulling your pants down , Johns Spirit is a very smart Handicapper but is out of his depth here and im rather perplexed as to why they are running it here because if he was to pull out a massive run and get near to winning he will surely be subject to a weight raise for future Handicaps ??...and the remainder would appear to have it all to do as they look well held on all known form.
WIN
-
SILVIANCO CONTI -
(
NB
)
- 1st @ 2.97
EW - DYNASTE -
2nd @ 9.20
RESULT :
~~~~~~~~~~~~~~~~~~~~~~~~~~~~~~~~~~~
The Xmas Finale !!
...and its a tight looking Hcap Hurdle and not one to get you out of trouble if you have spent up lol...Daveron's victory at Taunton has been franked but Nick Schofield appears to have chosen stablemate Kilmurvy, who was a lucky winner at Bangor, though the latter is actually a couple of pounds lower. Foxtail Hill is very lightly-raced while the four-year-old Theinval won over 2m here before failing to justify favouritism at Sandown.
GO WEST YOUNG MAN's
second at Stratford in October has turned out to be a decent effort and he's fancied to go well despite a 7lb higher mark as Hawaii Five Nil is best watched with his stable still struggling for winners. Aalim has his stamina to prove but this trip should suit Alternatif. David Pipe's French import makes his UK debut and has his first start since June, however, and could have been better handicapped.
WIN - THEINVAL-
2nd @ 5.50
EW - GO WEST YOUNG MAN -
LONG - ALTERNATIF
- 1st @ 3.96
RESULT :
~~~~~~~~~~~~~~~~~~~~~~~~~~~~~~~~~~~
Happy Xmas one n All...have a great day and Good Luck on the Day for Boxing.