This just about sums up Yesterday as the best i could manage was a 5.40 Winner , a 3.40 2nd and a 29.0 2nd in the finale.....with both the Nap and the NB both garbage there was little salvation to be taken from an otherwise glib day.....Moving onto Day 3 and the final day and for the first time my eldest son is off with 40 other comrades to do some bookie bashing so im hoping i can steer him onto a winner or three....

YORK DAY 3 >>> RACE 1

WIN - TIGGY WIGGY -

2nd @ 5.29

EW - SARISTA -

LONG - PATIENCE ALEXANDER -

1st @ 7.05 SUMMARY : We start off the day with the MARYGATE Stakes a race for 2yr olds over 5f and this looks a good renewal, the first and most obvious place to start is with TIGGY WIGGY a cracking horse from the Hannon yard that never saw an opponent lto as it rattled an all the way win although i wouldnt say the time was that special but the ground was sticky which is another plus although the ground is now drying out rapidly but none the less has every chance but the fact that its just 3.7 in a tight race and the fact that Hughes once again has opted to ride elsewhere tempers enthusiasm , leading chance. SARISTA however makes much more appeal as this won a hard fought 1f battle lto beating Realtra ( Won at Newmarket this evening very well over 6f ) after making almost all the running , she is also a daughter of Kodiac ( like Tiggy Wiggy ) and also likes to be up with the pace and ive a sneaky feeling she may let Tiggy blaze the pace and sit on her shoulders before making a move inside the final 1f, leading chance and at 7/1 offers considerably more value than Tiggy. Finally i think we have to include PATIENCE ALEXANDER from the Evans yard but ridden by the rarely used Crowley ( big plus ) this rattle up a great fto win by 9L and heavily eased and with a racing style suited to coming off a fast pace this could do some damage but at 5.4 offers only marginal value. NOTES : Nice start and a decent dutch as the prices drifted out..;-)

_______________________________________

RACE 2

WIN - AMRALAH -

EW - CHANCERY -

LONG - MEDIA HYPE -

SUMMARY : Next up is another 1m4f Hcap for the older brigade with a medium sized field full of exposed stayers...this is a tough one to call. The least exposed runner in the field ( not exposed yet at all in truth ) is ARAB SPRING but this has gone up 11lb since winning at Donny and is now up again in grade...could win but at 2.48 im not paying to find out ( favs have a poor record in this ) . Shalaman 12 months ago was rated a paltry 59 now racing off 81 i feel this is a bridge too far and is easily overlooked ,

Itlaaq looks the sort to have been laid out for this by the Easterby clan

and Gabrials Star ran very flat 2 days ago so is another over looked. One that i really do like is AMRALAH A 4yr old Teofolio colt that could easily be group class in waiting and could be let in very lightly , this has some solid group / class 1 form in the book , is a distance winner . likes all ground types and is open to bags of improvement still ( not needed tho ) this could well be a springer and at 6/1 or better is well worth a few bob. CHANCERY also comes here with a big big chance as the form of its last race has been franked in no uncertain terms as those behind have been placed all in hot hcaps with one winning the Chester Cup , trainer/jockey/horse all in red hot form...major player,for those of you liking an EW punt at big odds then i would suggest MEDIA HYPE.
NOTES : Got Itlaaq in the Placepot as cover. ( 3rd )

_______________________________________

RACE 3

WIN - TAC DE BOISTRON ( NAP )

-

2nd @ 5.60

(

Atzeni lost that with a poor ride

)

EW -

LONG -

SUMMARY : Now its time for the big race the Yorkshire Cup over 1m6f and this will be an easy summary for me.....TAC DE BOISTRON.....i just love this beast , one of the most improved stayers worldwide and is as classy as they come, travels supremely well, quickens and then slowly dismantles fields crushing the opponents in his wake....Not unbeatable but i will not hear a bad word for this Super Grey NAP. If he decides its not his day then any number of runners look capable of winning, with the leading alternatives being Seal of Approval , Tiger Cliff or Camborne.....but in truth if there is a better stayer currently in training its not on my radar...

NOTES :

_______________________________________

RACE 4

WIN - RADIATOR -

2nd @ 6.40

EW - NIRVA -

LONG - PELERIN -

SUMMARY : Now we have the Micheal Seeley Stakes for 3 yr olds over 1m and this looks a good race with at least half a dozen having leading claims , Radiator has leading claims if she has wintered well but over this trip on her seasonal debut she has plenty of questions to answer and is worth taking on. Against her we have a host of big priced runners that are worth a few EW pennies , notably NIRVA for Crowley , Adhwaa and Dutch Romance but one that i like is PELERIN who has improved for each run and is still on that upward curve and could easily get into the mix against some of her more vaunted rivals.


NOTES :

_______________________________________

RACE 5

WIN - PIAZON -

EW - SCARBOROUGH -

4th @ 34.0

(

placed

)

LONG - DINNERATMIDNIGHT -

SUMMARY : Now we have a 20 runner sprint Hcap....time to get that magic Pin out.... This looks a very competitive sprint handicap as plenty arrive in form and several are open to further progress. G Force and the once-raced Dinneratmidnight are bracketed among the latter while One Boy, Skye's The Limit, Orient Class, Speed Hawk and Scarborough come here off the back of victories. Canyari showed plenty of speed over 6f at Leicester so should be suited by a drop in distance while Kickboxer was second last week at Chester. Bryan Smart won this last year with a progressive sort but Hamilton third Meadway doesn't appear to have the same scope. PIAZON is only a tentative selection as he has more to do than when scoring at Yarmouth but Louis Steward is excellent value for his 5lb claim and Michael Bell's gelding can reverse last month's Nottingham form with Signore Piccolo as he was slowly away that day. Outer Space is eased in grade but has to concede weight all round.

NOTES :

_______________________________________

RACE 6

WIN - DUSKY QUEEN ( NB )

-

1st @ 4.19

EW - BROUGHTONS CHARM -

LONG - BEAUTIFUL VIEW -

SUMMARY : Nice looking Fillies Hcap now and a decent sized field for punting , TIGHT FIT will be a warm order here and looks the form choice but looks can be deceiving as most of its form has been gained in poor or below average races of a much lower quality and grade and this is well worth taking on. PATRONA CIANA hails from the in form O'meara yard and won well lto over this trip although that was off 73 so has a bit to find , Alices Dancer is another lto winner but that was gained after she slipped over 10lb down the weights and wil find this a lot tougher back up in grade , BROUGHTONS CHARM has a lot stronger form chance and a repeat of her lto 3rd would be good enough for her to place , for me i think the winner could well be DUSKY QUEEN a horse that has run mostly at this or a higher level and has put in some good efforts and with Ryan Moore riding for Fahey i think they mean business.....big big chance today with race conditions in her favour.

NOTES :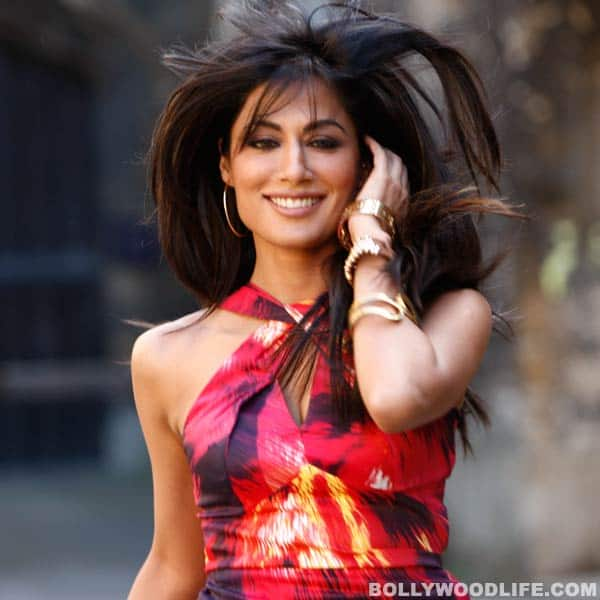 _______________________________________
RACE 7
WIN - LATIN CHARM -
3rd @ 3.91
EW - ADVENTURE SEEKER
- 1st @ 16.46
LONG - BELFILO -
SUMMARY : To finish the card and your sanity off we have a 16 1m4f Hcap....Good Luck...
Another impossible-looking handicap to end the meeting. Mairise started favourite on his reappearance at Yarmouth but only managed fourth. Votary never got anywhere near when behind Latin Charm at Doncaster last time but the step up in distance might suit whereas stamina could be an issue for Belfilo. Innocent Touch also step up in distance after scoring at Redcar while the Johnston pair Rookery and Stout Cortez are proving expensive to follow. ADVENTURE SEEKER can reverse Beverley running with Innocent Touch on better terms and should give supporters a run for their money as he's bred to stay this trip. Rite To Reign was a huge price when third at Leicester but wasn't beaten far and could also figure if that wasn't a fluke but Nottingham winner Penhill will need to improve again.
NOTES :
______________________________________
_Good Luck..you'll need it.
The Day ended wonderfully ;-)))